Intervals of Time – Press Release
OPENING RECEPTION:
Wednesday Oct. 11, 2017
5:30 – 9pm
EXHIBIT HOURS:
Thursday Oct.12, 11am-9pm
Friday Oct.13, 11am-9:pm
THE SPACE
An Art Gallery
1063 Hamilton St, Vancouver, BC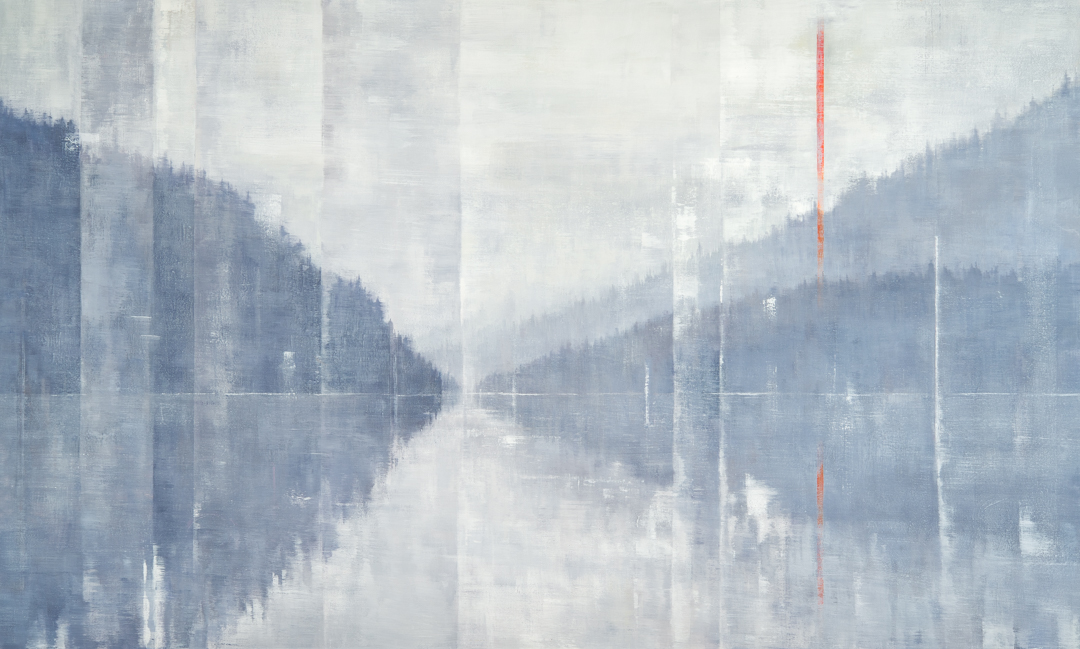 "The emotion of beauty is always obscured by the appearance of the object therefore the object must be eliminated from the picture."
In her latest exhibition Intervals of Time, Gina Sarro invites us into her meditations on environment, time, and the internal experience.
Sarro's literal subject is her surroundings. Her acrylic landscapes on panel reflect her journey through homes in Saskatchewan, Alberta, and finally British Columbia. Through her distinct technique, Canadian skies, mountains, lakes and fields evoke both flatness and depth. She uses brush and knife partly to diminish, and partly to layer the paint itself, balancing strong compositional horizontals with rhythmic vertical gestures. Her subdued colours suit the calm stillness of her process, but only to the extent of their disruption by vibrant insertions of geometric lines. This creates a visual conversation that speaks to the deeper intervals of time and experience Sarro is drawing on:
"It's just me, the paint and canvas; a quiet and intimate interaction allowing me to be true to the act of painting. The intention is to paint unintentionally"
Sarro is looking closely at her own internal landscape, sourcing its connection to our shared human spirit. She seeks the same outside herself as within, layering her attention in pass after pass over each subject. This layering depicts and then reduces, simplifying and even erasing elements towards their essence. There is abandon in Sarro's willingness to obscure the original visual inspiration, though ultimately she arrives at a mid-point between her outer and inner environment, revealing her care for both. Her paintings give us pause. A moment with both the world and our inner selves; to visit an artist's journey of refined seeing into both.
For further information or high resolution images:Please contact Gina Sarro at gina@ginasarro.com or 604-773-1360.
Private viewings of the exhibition are available upon request.
Above image: Intervals 1, 36" x 60" x 1.5", Acrylic on wood panel, 2017
Clicking on a painting enlarges it in a light box allowing you to see more details and inquire about the painting. You can also play a slideshow of the images, and even share them on your favorite social media platform.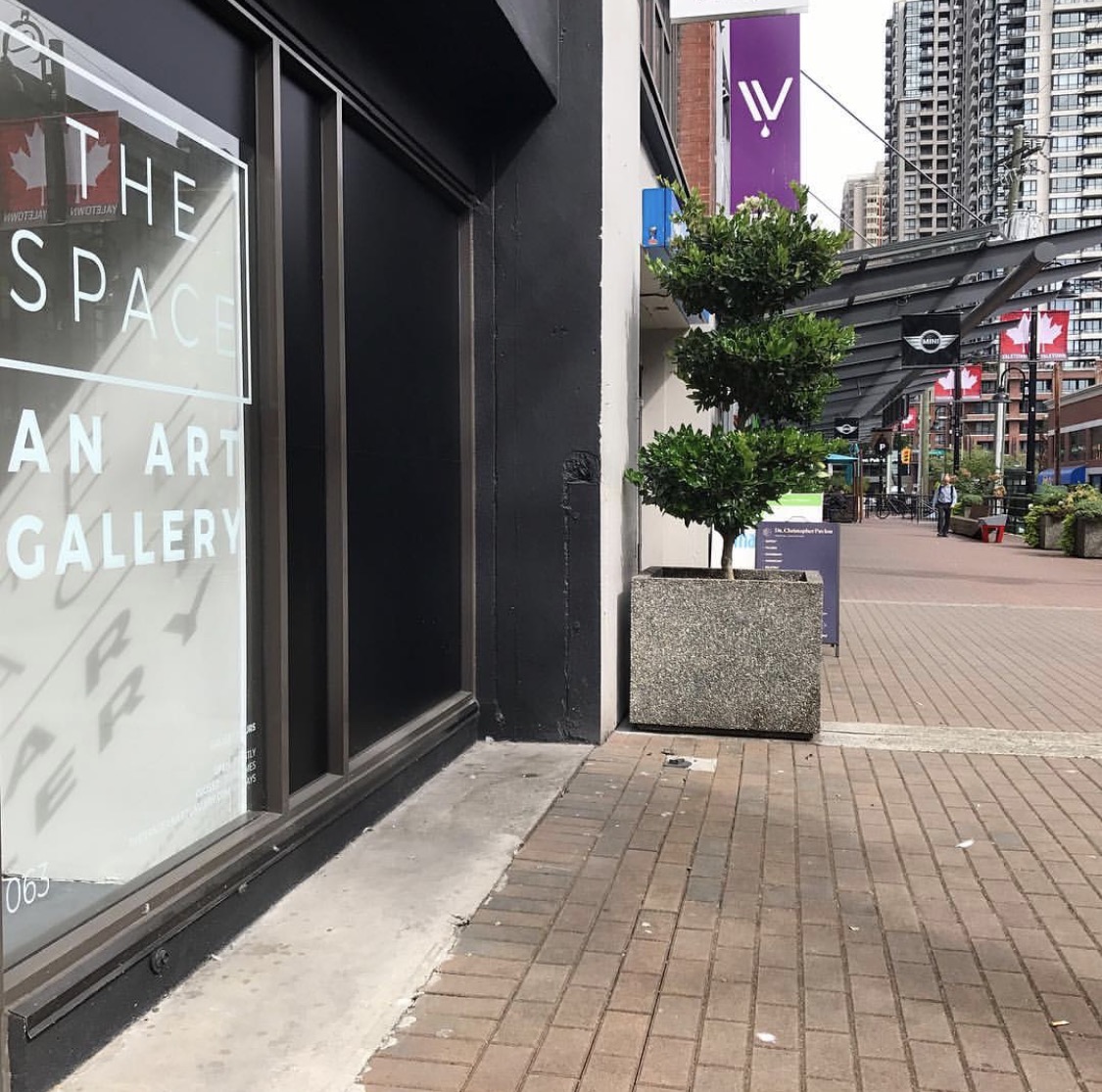 THE SPACE
An Art Gallery
1063 Hamilton St, Vancouver, BC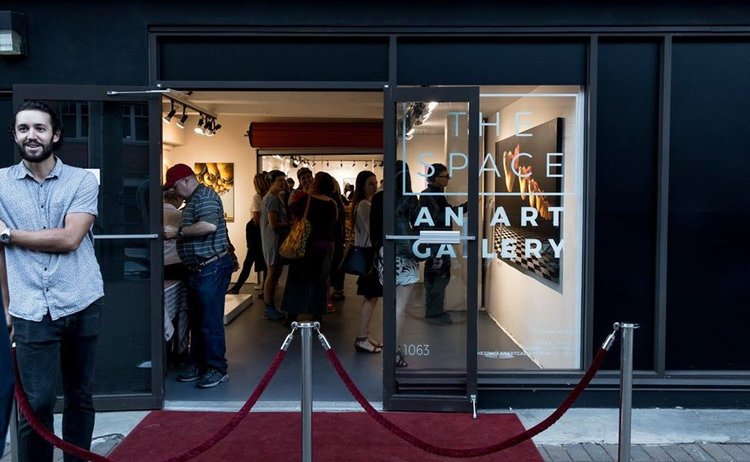 THE SPACE grand opening September 14, 2017